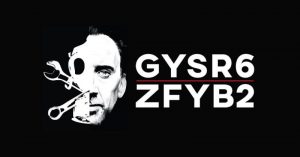 Zeros & MCR Present GYSRZFYB 8
Feb 1, 2019 at 8:19 PM – Feb 3, 2019 at 11:19 PM

333 Prescott ave Toledo Ohio
Mark your calendars! The Zeros and MCR will be joining forces and winter events to create one spectacular time! As the Riots are lacking in a shop this year, the Zeros will be opening our shop as well as an extra 1800 square feet of heated open space to host both Get Your Shit Running and Zeros Finish Your Beer swap meet!
Thats right in the Zeros normal shop space we will have a swap meet, so bring any parts you wanna huck, or post up with any parts you may be looking for!
In the other room we will have a giant open space to GET YOUR SHIT RUNNING! So bring your busted ass bikes and we'll help you fix them!
We will have a keg and pizza, but plan accordingly, bring booze, check out our recommended local digs for food!
The Zeros shop is heated, and we recommend crashing on our floor/back room/loft!
Registration will be 20$ that will cover our heating and other expenses such as the shirt you'll be receiving! More info to come!
Visit the facebook event for the most up to date information. Click here