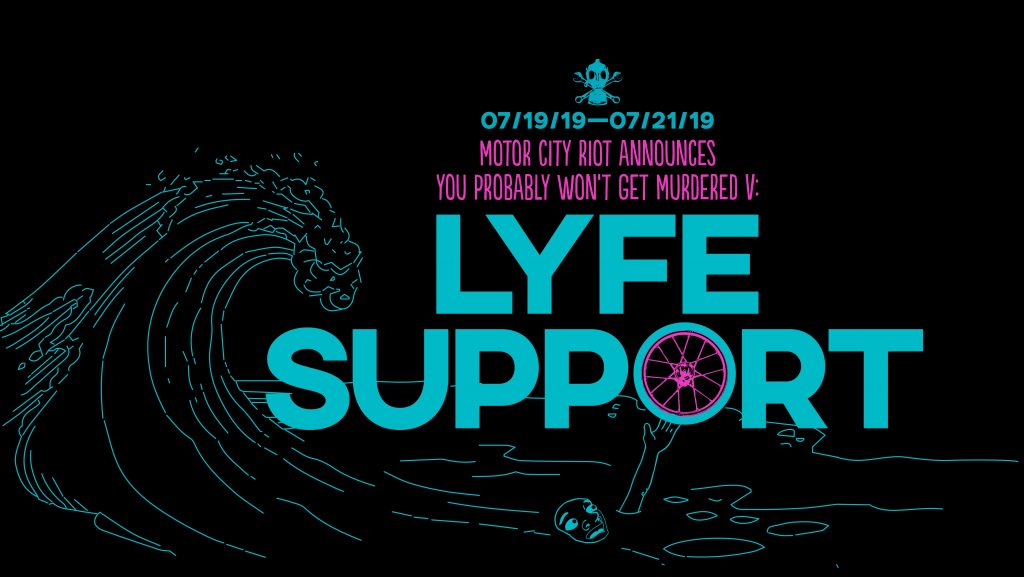 You Probably Won't Get Murdered V:… (7/19/19)
Detroit, MI, United States
MCR cordially invites you to our FIFTH moped rally, taking place this year from July 19th to 21st, 2019!!
Pre-registration will close at noon on Thursday, July 18th. After that, you will also be able to register in person on Friday afternoon and Saturday morning before the long ride. Make sure to register in advance using our handy computer-based website!
ITINERARY:
FRIDAY REGISTRATION:
@OUR URBAN CAMPING & PARTY SPOT @3986 TILLMAN STREET, DETROIT, MI
FRIDAY:
2-7PM: REGISTRATION AT 3986 TILLMAN STREET WITH INFORMAL RIDES ALL AFTERNOON
7:30PM: OPENING CEREMONIES
8PM: DETROIT NIGHT RIDE TO CHECKER BARRRRR. (124 CADILLAC SQUARE)
SATURDAY: GLAMP AND DONT GET MURDRERED
9:30AM TO 11:30AM : VARIOUS BREAKFAST RIDES
11:30AM TO 12PM : GAS UP AND GET READY TO RIDE
12 PM : LONG RIDE LEAVES
7 PM TO 11PM : RALLY PARTY + RAFFLE AT 3986 TILLMAN STREET
SUNDAY DAY: RIDE & BEACH PARTY! (BRING YOUR SUIT)
10AM TO 12PM : BREAKFAST RIDES
12PM- 1PM: GATHER FOR SUNDAY RIDE THAT LEAVES FOR THE BEACH
INSTAGRAM YOUR PHOTOS: #motorcityrally2019
Please register in advance here: Registration Page
QUESTIONS?
Please ask on our Facebook event page.